1 Million parts a day.
135 Employees.
40 Moulding machines.
1 Vision.
We are a successful international family company, with our feet planted on firm ground. Our production is performed in 9.000 square meters, utilizing the newest production methods and keeping what's most important in mind, the long term. We think in generations and not in short term revenue goals. The importance of sustainability and our social responsibility precedes the importance of growth. In our company we endorse equality and diversity. We support social and cultural entities and give some of our success back to the community.
Each day, we produce more than one million plastic parts for our customers in industries such as automotive, household appliances, packaging materials, medicine technology and others. Each and every produced part is sustainable and complies with clearly defined performance requirements. Our customers appreciate the quality of our products as well as our reliability. It´s a nice feeling: for both, our employees and our customers.
Good enterprise is like a philharmonic orchestra.
At Veeser we play polyphonically, many instruments playing many parts simultaneously, but all to the same symphony.
Claus Staudt, Oktett, 2016 Precisely placed polystyrol elements are reminiscent of a music score.
People are our center of attention: Despite being a technological leader – our future oriented digitalization strategy in industry 4.0 is supposed to serve people: Employees, Customers, and Partners. At Veeser, you are all at the heart of our business strategy and are the heartbeat of our management culture.
Our management: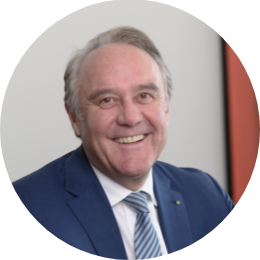 Michael Veeser
lic.oec. HSG
Managing Partner
Before and during his studies at the University of St. Gallen, Mr. Veeser was practically trained in tool making, design and moulding technology. In 1987, After having spent three years in a worldwide leading international business consulting company, he has decided to start with Veeser, our family business, and still holds the position of the managing partner.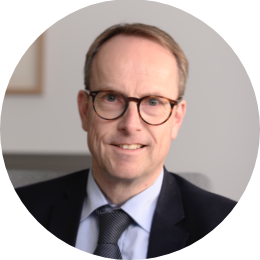 Eric Stöckle
Graduate Business administrator (FH)
Vice President Finance / Authorized representative
After having studied business administration in Reutlingen, Mr. Stöckle has held the position of commercial manager and authorized representative in many middle-sized companies in various fields of business for more than 10 years. At the beginning of 2014 he took over the function of the Vice President Finance in the Veeser group and manages the financial, accounting, controlling, HR and IT departments.
Our mix of people and experience works. When leading, we are careful to provide the right ratio of leadership, rules and freedom. The juniors learn from experienced specialists and vice versa. Dual education and continuous education support our performance. Our work environment encourages development and inspires everyone to be engaged and creative.
Here you can change your privacy pollicy to see the content.